We do our best to offer all our guests the services and facilities to make their stay a memorable one.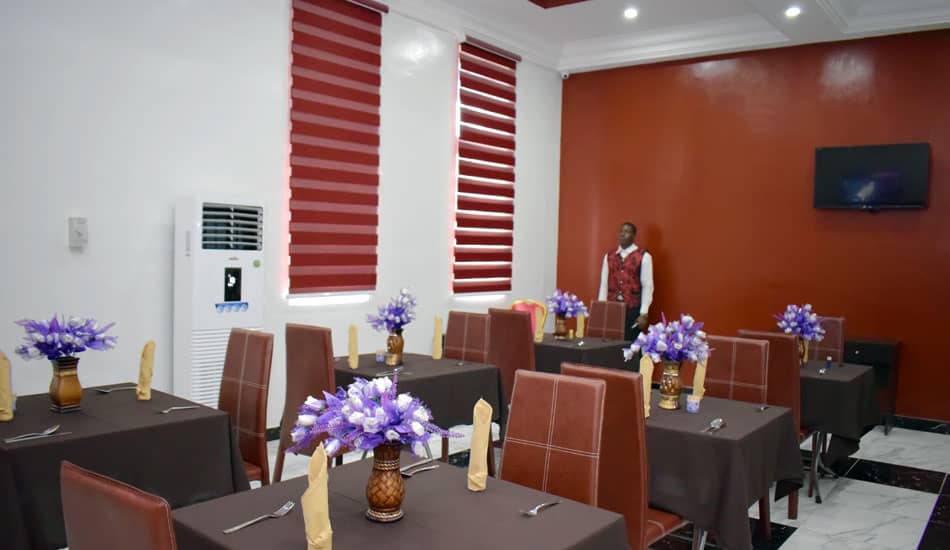 Come and enjoy a taste of goodness from our exquisite restaurant, featuring both local & international dishes Our restaurant has been designed with a warm and contemporary feel, carefully designed to maximize space yet encourage intimacy.
Our menu is based on the principles of using the high quality raw local ingredients, along with the best of ingredients imported from around the world.
Relax at our outdoor pool complex all year round.
Enjoy the timeless aesthetic while taking a refreshing dip in the pool or bring your kids to play on the Splash Pad!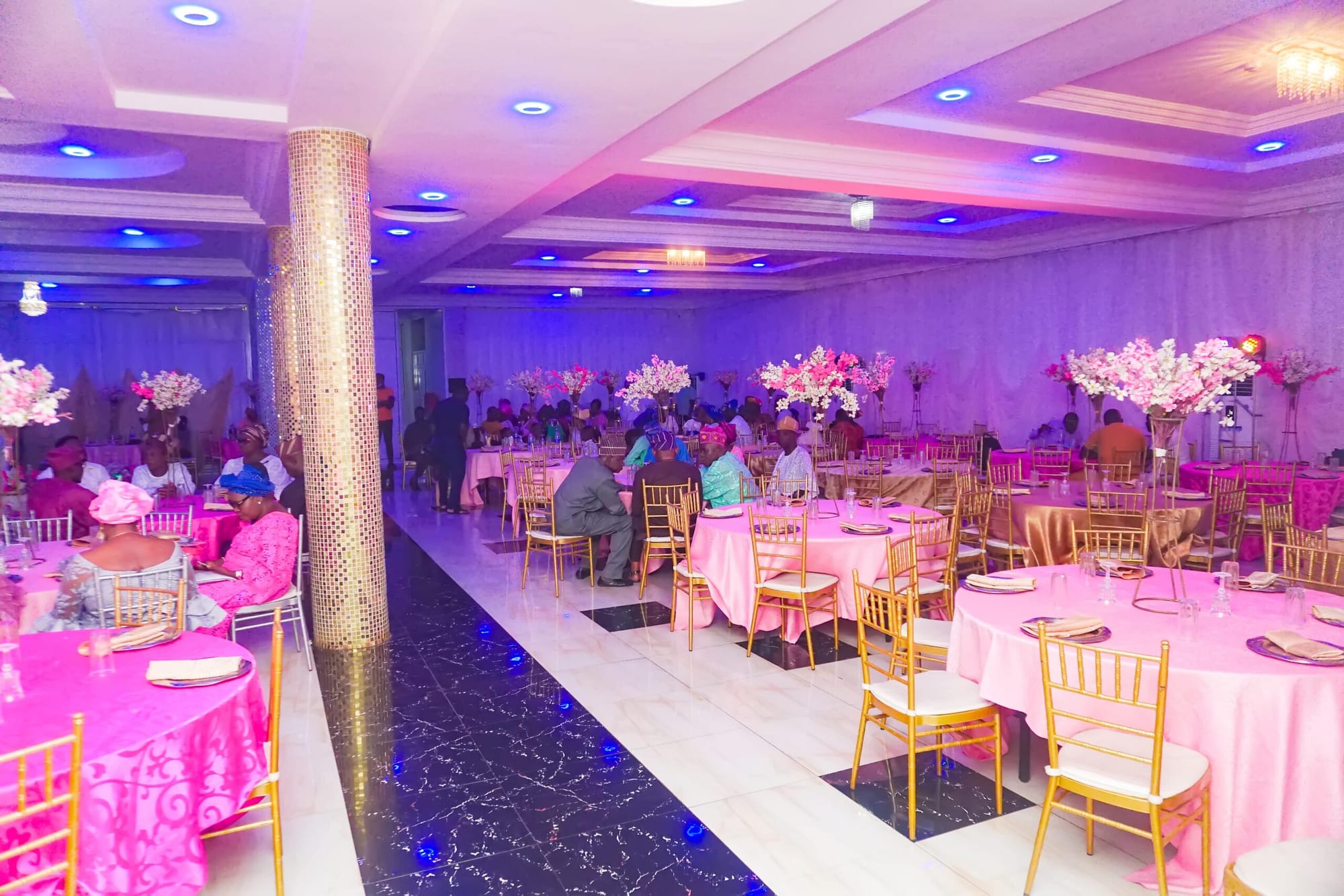 Our Hall consist of 500 – 600 capacity event hall and also a100 -150 capacity even hall which is beautifully designed for all kinds of events ranging from weddings, birthdays, Awards, Church programs, Conferences, and also equipped with a multipurpose in-house sound system for parties, DJ, live performance/ Choir performance. The aesthetic design is complemented with beautiful round table sitting arrangement (sitting 10 people per table) and a very expensive and attractive chivalry Chairs (Suitable for weddings).
Our Gym is equipped with state-of-the-art gym machines such as treadmill, sit-up bench, spinning bike etc.
Fitted with: Treadmill, Cross trainer, rowing machine, exercise bikes, Dumbbells…